HGH Plus IGF-1 & IGF-2 Testimonials and Product Reviews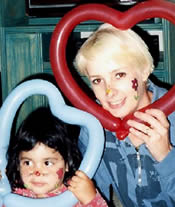 I would like to thank everyone who took the time to notify us of their benefits, and some have even sent copies of lab tests and/or photos.
Some companies pay celebrities, doctors, bodybuilders and athletes for testimonials or endorsements. We do not compensate in any way for testimonials or product reviews. I do not consider paid reviews to be as good as that given by those who are not compensated yet choose to provide a product review/testimonial anyway.
---
Click below to read the testimonial of a patient who had a very low IGF-1 level. Her doctor thought she needed to take HGH injections but due to finances she tried our product instead. Also see her before and after IGF-1 lab lab results.
Patient with pituitary problem sees significant IGF-1 improvement with HGH Plus IGF-1 & IGF-2
Sonya Ramirez
---
I was an autoship for this product and Testosterone previously. Been using same for over a decade. Great stuff.
Brian Ross
- also takes Testosterone
---
I've taken several of your ProBLEN supplements and I've not had one that did not work as described, which in the nutraceutical industry is quite a feat. As you'll read below, I've taken others that were a waste of money AND time.
I consider myself above average in knowledge of the body's mechanics and the nutraceutical industry. Several years ago I didn't think it as important as I came to understand it is! After taking inferior products I studied for about three months before deciding to try another human growth hormone product and waded through all the hype (and it's not easy getting through that).
ONE THING I found that separated ProBLEN from the others, the double blind clinical tests. I'm very glad you offered AND pleased I found your sublingual spay.
This is the reason why; I had a serious auto-accident in 1994 which left me with horrific chronic pain in my lower back and I've had "Over" a half Million Dollars of back surgery and was on exceptionally heavy regimen of oral Morphine, with an implanted morphine pump AND muscle relaxers, sleep aides and a host of other pharmaceuticals, they where always giving me the "Newest" drug to see if it worked. I was a walking drug store.
It wasn't until four years later I came to realize by The Father's grace all the Rx's could be doing a lot of damage to my internal organs and this gave me reason to seek something that might help deflect those severe side effects. That's when I was lead to start investigating nutraceuticals. The drugs were making things "Much worse" NOT better AND they never cured anything!
Now I don't have an oral morphine regimen. I had the morphine pump removed (when I had a dorsal column stimulator implanted) AND I don't take handfuls of drugs anymore. The chronic pain is not gone but the DCS has helped me off the drugs AND growth hormone makes the difference between me having a "Normal" supply of energy and virility or lacking it.
I've tried several other companies' products; the first was TriMedica HGH sublingual tablets. I took it for 2 1/2 months as indicated with almost no "Noticeable" effect.
I've taken Walmart's brand capsules, I took the entire month's supply in 10 days and it had absolutely no effect whatsoever.
Awhile later was Recom HGH, although the fellow that runs the company is exceptionally nice, his products are exceptionally inferior, thus a waste of money and time.
Next was Axis MD HGH, a "very expensive" supplement considering I had to take it in triple dosages to barely get the indicated response and then it was at best a trace effect. I took it for approximately 2 1/2 months.
The ol' adage you get what you pay for is true. Cheap(er) is NOT the measure I look for when choosing a nutraceutical supplement. Some nutraceuticals are dirt cheap while others cost more to produce, but If it doesn't work, then it's very expensive.
Your product is superior. One, it does what it describes it'll do. A product is supposed to add energy, improve sleep, improve sexual response AND help decrease body fat and help add lean muscle mass, along with a host of other benefits that are well needed at 42 years of age AND especially after all the trauma I've suffered.
The effects from your product is almost immediate for me, I can actually feel its effects within 3 to 5 days. That's awesome!
I am NOT one who tries to make something work or NOT work, it either does or it doesn't, so taking your product simply put is this, I get what I pay for because it works! This is why I've repeatedly purchased your products for over two years. THANK YOU! A very satisfied customer in Nashville, TN.
Ocea Rice - also takes Libido
---
Your product is excellent, without any negative effects. I have tried the IGF-1 r3 injectable, which is only available through a research lab.
I went up from 235 lbs and topped off at 252 lbs in 3 weeks. Your product is the best I have tried of the non-injectible. I will be buying more soon.
Mark Dunk
---
I was a bit skeptical of growth hormone at first (I am a pathologist) but the effect is quite amazing and rapid. I continue to marvel and will be looking at the longer term effects. Incidentally, one or two sprays in the morning, once a day, seems to be well enough at age 55.
Mark Gilbert
---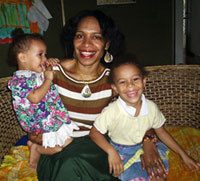 After using your wonderful product HGH-IGF-1 and then later upgrading to Plus IGF-1 & 2, see what has happened to me. Lisa, I could never thank you enough for introducing me to your wonderful products.
Remember when I lost all my hair I asked you 100s of questions because I was always suspicious about products sold on the internet. You were so patient.
Since taking HGH-IGF-1 my hair was restored big time. It grows thick and very black all the time. I have now been trimming it I mean it is so fantastic.
Not only that, my weight has been 55kg (I am 57cm). Even after almost 5 children and now 38 years old, how do you think I look on the photo with my 2 girls?
Now I can only be the living testimony. Your products have been so good to me. I also do take my Multi Plus multi-vitamins.
Both girls are very smart and always far more advanced than other children. I mean Lisa is tall for her age. She is only 26 months old and her speed is just fantastic. Remember I used to take your HGH while breastfeeding because my doctor said it was ok. I am so glad I did that because my girls will always be advantaged.
My husband sleeps very well at night, is very energetic and people never believe he is 63. He has been on the product after he saw my changes. We have now been on your product for over 3 and half years. We will never stop.
All we can ever do is pray that you help other people to stay young, beautiful, sleep well and be themselves. Please put our photo on the web site for others to see because I am very proud to turn 38 today with 4 living children and still looking better than my 30 year old friends.
God Bless you my friend, thanks for being there for me when I needed restoration. Elizabeth & Family

Liz & Ben Goodman - Liz also takes Estrogen & Progesterone, Multi Plus
---
I have lost 10 lb. in 3 weeks without dieting, and without the side effects. I am sleeping so much better, I am delighted with the product.
Mel Fox
---
I've only taken this spray form of HGH Plus for the last month, 3 times per day. I'm 67 years old and have been type II diabetic since 2000 and have dealt with it naturally, without all the chemical medications.
Well, last year I suddenly started having problems with neuropathy. Most of the surface area of my skin, from my upper chest to my feet is affected by peripheral neuropathy. It seemed to start over night. The pain I was in was agonizing and mostly constant with waves of intensity. All the doctors I've seen said the degree of my condition was something they had never seen before.
My wife and I eat very light with proper protein and very little red meat but lots of fruits and vegetable, so my coming down with this neuropathic condition had been very discouraging. The doctors tried to get me on metformin but it made me so sick I couldn't eat. I was also put on other things that never worked and I stopped taking them. I was also put on glyburide which I also never took, firstly because of the damage it can and does do to the pancreas but mainly because I can't afford it.
Finally, I was able to get the last doctor to prescribe pain medication for me so I can at least sleep and move around a little. There are actually two pain medications I'm taking; oxycodone (5 mg to take the edge off what the oxycontin doesn't take care of), and oxycontin (10 mg time released). Just these two meds costs me over $120.00 per month. My wife makes sure we have the money for the HGH in the hope that I can get off the pain meds completely at some point. Everything else I do naturally.
Anyway, the point of all of this is that I've noticed over the last week that I have been getting along with just the 10 mg of oxycontin which I take in the morning that lasts, more or less, until the early evening. Then, about an hour before I go to bed at night I take two 5 mg oxycodones to curb the pain so I can get to sleep. (the HGH also seems to enhance my getting to sleep).
Again, the point here is that I don't seem to need as much of the oxycodone as I did. I also have noticed some positive improvement in my eyesight as well as the feeling of increased upper body strength. When I was young I did a great deal of weight lifting but since the onset of the neuropathy,most of my muscle mass has atrophied with a great deal of weakness setting in. This feeling in the upper body muscle mass, shoulders and arms, was a nice surprise. I also use a Rebuilder to help with the nerve damage in my legs and feet and for pain and I've noticed that I haven't needed to use it as frequently.
All in all, I am noticing improvement with my overall condition and I believe it is due to the HGH Plus. I chose your product after extensive research of HGH products. Your site is exceptional in its providing an abundance of research and information on the benefits of your product and HGH in general.
I want to thank you for providing such a good product and I plan on the next month or so to sign up for the autoship provision. I'm hoping to get my wife started using HGH Pro as well. Kindest Regards.
Cliff Zervos
---
I have taken the HGH Plus for a little more than a month and my vision has improved more than I thought would be possible (actually, I didn't expect it at all).
My mood, energy, mental clarity, feelings of well being, etc. has improved so much that I feel like a new person. My skin has improved to the point where my husband comments on it regularly.
He wouldn't allow me stop taking the product even if I wanted to! When my bottle begins to get low he asks me every day whether I have placed my autoship order. I am very happy.
Marilyn Ward
---
Positive results from my first order of 3 bottles. I am continuing to use the products and look forward to next 3 months results of getting stronger, younger, and more energetic.
Susie F - now also takes Adrenal & DHEA, Estrogen & Progesterone, DNA/RNA
---
Nurse Lisa, I just received your reply and was so very impressed. You not only responded with valuable information about all issues related to human growth hormone you also replied to the many questions related to myself which consisted of a two pages reply.
The information was of great importance to me and will be forwarded to my personal doctor who practices Alternative Medicine. With the information you sent me I know my doctor and I will make a very educated decision on the therapy we will pursue.
Your comments and suggestions, which did not require I buy you product, were from the heart and showed me the care you have for the people you want to help. Will let you know what direction I will take after my doctor responds to your information that I sent to her. Thank you so very much!!!
Bill
---
Lisa, Thank you so very much for the courteous and prompt reply. I felt rather inept not being able to find the information; receiving such a personable and concerned response alleviated that feeling.
As far as a testimonial, I would rather call it a statement of personal fact and belief. I know my body pretty well. Over my life I have been healthy with only intermittent periods of what I call "downtime". Generally this occurs in October and/or November and last about two weeks. I don't know why this occurs, but it is almost like clockwork.
My lifestyle has been and continues to be one driven by job requirements and stress. I spent 25 years in the Navy's submarine force. The job I've had the last 8 years has involved high stress and generally keeps me on the road 9-10 months each year.
My wife and I are avid fitness people and at one time were hooked on running to the extreme of every day no matter what. We have mellowed over the years and we still exercise; versa climber, running and conditioning weights. I had previously used a crystal powder form of human growth hormone. It had to be taken at night with just a little liquid. Cumbersome to say the least. With this regimen I couldn't see any affect, and stopped after 3 months.
In May I ordered my first ProBLEN HGH Plus IGF-1 and was delighted, if not astounded that the first night of use I had the most vivid and colorful dreams of my life. This phenomena continued and is still a factor of use for me today. I generally wake up ready to go, at 3:30 AM, for a workout and run. This is a regimen I follow 4-5 days each week.
Over my life I have maintained my weight within 5-8 pounds of my teen age years. Though I don't have as much hair as I did when I was younger there is no gray or white to be found. I feel for 51 years old that in itself is a plus.
The changes that have occurred over the last year are not like bolts of lightning. They have been progressive and stable.
For example, I had a skin blemish, my wife called it an age spot on my cheek. I had tried skin lighteners, lotions etc. For sometime it gained my attention and interest however it seemed as though it was there to stay. Oddly enough, in the last several months it has disappeared. Additionally, the facial and neck area skin seems to have lost some of the wrinkles that were there before.
There have been some remarkable things happen that have to be attributed to something. The surgery I had to repair a 50% tear in my biceps tendon and correct the my rotator cuff has left me better than I have been in my entire life.
The remarkable thing about that surgery is that I healed very quickly, like someone much younger. I and wife do believe that the supplement you have developed has great merit. We support that belief with continued sole use of your product.
In closing, I want to express my profound trust in you and your product. It is because of that trust that I am now going to add the testosterone supplement to my regimen. I have to believe that you are sincere in your field and findings.
Thanks again. Your personal response and interest has gone that extra mile in making me comfortable with my decisions. I hope you have a great day. If you should need additional information, please feel free to contact me.
Loy Miller
---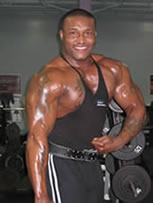 I had been stuck in a slump for about 6 months and was dying to put on more mass. Nothing seemed to work but then I stumbled across a spray that made my perspective change about human growth hormone supplements.
I called and asked Lisa many questions. Her professionalism and confidence motivated me to try the product. I am no rookie in the sport of bodybuilding so I was looking for just the smallest of results.
In 3 weeks I went from 250 lbs to 254 lbs without a change in diet or training. Mind you I had been the same weight for 6 months.
I will definitely not be coming off this special spray getting ready for my upcoming show!
Chris Helm
---
Please feel free to use any comments I have or will make on the HGH Plus IGF-1 & IGF-2 product, or any other product I may use of yours.
I in no way mind if you include my name in my testimonials, as I am so impressed by the quick, steady, and amazing results of your products, especially when compared to other products I've tried in recent years!
There is ABSOLUTELY no comparison, and to tell the truth, for about 6 months or so I was on prescription Genotropin brand of injectable HGH, and I honestly can't tell any better results from the prescription than I can from your HGH, except the gigantic price difference of the Genotropin at $2200.00/month compared to the incredibly low price of your product, and with the Autoship program it's even more of an incredible value. Thanks again for your excellent product, outstanding customer service, and professionalism!
Jim Pinkerton - also takes Libido
---
I love the product! I took the injections for two months, and this product feels the same to me. I am getting the same type benefits I received while on the injections, such as increased strength, increased mental clarity, improved eyesight, better mood, increased sexual drive and I sleep well.
Steve Luptak
---
I had been struggling for 7 months with the healing of the broken bone in my leg, one break healed the other didn't, and then the osteo set in probably around the 3rd month, and it had come to a stage where bone grafts were being seriously considered due to the non uniting and porous state.
After the first month on the HGH Plus IGF-1 there was a very noticeable improvement, midway through the 2nd month the osteo was down to just a couple of small patches... and the non united bone had healed and I am now walking with a walking stick. As far as I am concerned it is a miracle! I was very worried indeed that a simple double break was causing long-term problems... thank you.
Pauline Knong
---
I was 53 years old before human growth hormone. Eighteen years ago I was in an auto accident. I sustained a cut over my left eye. Although the scar is not very noticeable, I had severed nerves over this old injury. In the first month of taking HGH ProBLEN with IGF-1, the dead nerves became rejuvenated. I suddenly had feeling over my left eye again for the first time in eighteen years.
In the second month I noticed a remarkable improvement in my hearing. Suddenly I was able to distinguish the spoken word in loud places. Before, if two or more people talked at the same time I could not separate the sounds. Suddenly this was not a problem.
In my third month I could see that the wrinkles under my eyes were gone. My crow's feet at the corners of my eyes were not near as deep. I could also see improved muscle mass. Please keep the product coming!
James T Petway
---
The sprays are working great. My hair has stopped falling out and is starting to grow back, my body muscles are starting to show and I feel much better mentally-more in balance. Thanks.
Colleen Sommer - also takes DNA/RNA, Estrogen & Progesterone
---
Hi, Lisa, This confirms my phone call to you this morning about my experience with HGH w/ IGF-1 and Velvet Antler. I've been on this product alone -- carefully following your directions of 3 sprays a day for 6 days with the 7th day off.
I've been having yearly physicals for 4 years. Everything has checked out fine except last year, my blood pressure was charted at roughly 155/100. Doctor put me on Atacand to reduce the hypertension. I continued on this medication for about 6 mos and voluntarily got off in January.
This year, I had my physical on June 29, 11 days after starting your product. I was surprised that my blood pressure was again high (153/92) at that time. The doctor considered Atacand again but first asked if I would return every other day for six days to have my blood pressure re-checked to make sure. I didn't tell him I was taking your product.
In order to give your product time to work, I arranged to have his nurse begin taking readings on Monday, July 12th. This continued every other day until Friday, July 23rd. All readings were taken between 8:30 - 9:00 am after breakfast and were as follows: 7/12: 128/68; 7/14: 128/78; 7/16: 124/80; 7/19: 128/84. At that point on 7/19, the nurse looked at the chart, asked me to verify my age (67) and commented that she wanted to speak with the doctor because she didn't see any reason to continue. She called back later that day and said the doctor agreed. She said he "thought the readings were great... certainly there's no need to medicate".
I was careful to keep my lifestyle the same for the 7 months following the Atacand. That included diet and exercise. I also want to report that I have had no pain in my joints - particularly my knees, (a problem in the past) - that my hair color is beginning to go back from gray to brown and my stamina has improved noticeably all since June 18. Unlike many others I have tried, your product works. It's the real deal. Please use this as a testimonial if you wish.
Bob Roach
---
You have my permission to use what I've reported about our response to ProBLEN HGH + IGF as a testimonial. We're all doing very well on the product. Most notable response is the quality of sleep reported.
My mom, age 76 early COPD, early emphysema, reported a full night's sleep for the first time in ages, plus her chronically swollen ankles had decreased in size measurably, after 1 dose! My ex-husband is also one of my test subjects - sleeping well, elevated mood, remembering well (had bad short term memory) My mood is up and stress endurance increased.
Rosanne Amato and her Mom
---
A friend of mine that I recommended the HGH Plus IGF-1 & IGF-2 to has been taking it for a month or so and he too has been getting great results.
Kerri K's Friend
---
The latest on my progress is tremendous. Apart from the improved energy, my hair is improving a lot. As for my weight, I have slowly been shaping up. Without realizing it, I have done so and now my size 10 & 12 jeans are too large.
I have been buying size 8 clothes now and Chinese size 10. I hope I do not get too skinny. Yes, still eating all the food. But feeling more wonderful than ever and thank you for your product.
By the way, some months ago I was diagnosed with mild SIN-1 cells of my womb. The last check and results came back and everything was back to normal. I truly believe your product had something to do with it. I thank God for this great discovery.

Liz Goodman - also takes Estrogen & Progesterone, Multi Plus
---
I have to tell you that your product is remarkable. In combination with aerobic and resistance training and the HGH Plus IGF-1 I have lost 25 lbs in 3 months and my sleep has improved dramatically. I endorse it whole heartily. I am truly amazed.
D. Mark Smithwick
---
I love the HGH 1 & 2 especially after a good work out. I'm not sore like everyone one else is afterwards.
Caryl T - also takes Adrenal & DHEA, Thyroid, DNA/RNA
---
My mom went for a follow up eye exam for cataracts, etc., and the week before she was told if it was any worse he'd have to declare her illegal to drive in Florida. One week later, her eyesight had "magically" improved and she can now drive in the daytime, this after 2 doses of the HGH. She said she'd thought it was her imagination that her eyesight seemed better.
Rosanne Amato
---
Dear Lisa Wells, RN,

Thank you. I believe in your products and will continue to use them.

Walter Wong and Wife - also takes Testosterone, Estrogen & Progesterone
---
I just started on your product on Thursday afternoon and I have already noticed some wonderful benefits. I am having more vivid dreams, I have a huge increase in energy, my digestion and elimination (which I've had problems with all my life) have become much better. I'm so excited about what I've already experienced and look forward to what I will be experiencing in the future.
Patricia Adams
---
Since I started taking your ProBLEN HGH Plus IGF-1 & 2 spray, I am feeling great and have a sense of well being that I haven't had in years, and that is great!
Kathleen Stark
---
Your testimonials are fantastic and I believe all these people's testimonies because I am that person benefiting. I am so happy and I can not wait for Ben to come home and read these testimonies. One thing is for sure Lisa Wells, you are not after money. You are there to help people have and live good healthy lives. Well done and God Bless you eternally.
Liz Goodman
---
Today I have placed a new order for HGH plus IGF-1. I did not send my comments for your testimonial page because I was waiting to see the results. I think this product is really effective.
On my part, muscle mass, fat loss, memory, "sex skills", were improved, in some cases dramatically (fat loss), but I cannot say yet the same for skin appearance, perhaps it takes longer.
Andreas
---
Lisa, I have been researching human growth hormone for over a year, and have been completely turned-off by all the hype. Most online (mlm) reseller web sites look like an episode from an old wild west show featuring 'Doc Watson and His Magic Elixir of Life'.
I have observed that most supposed homeopathic HGH compounds are nothing more than a few cheap amino acids blended with a dash of chromium in one form or another. Your approach seems to be genuine, informative, and most of all, honest!
Your ProBLEN product appears to actually have human growth hormone in the ingredient list. I will be placing an order with you today. Thanks for the genuine honest approach to such a convoluted industry.
Dan Cocozza
---
Click for HGH Plus IGF-1 & IGF-2 Reviews - page 2
Click for HGH Plus IGF-1 & IGF-2 Rating and Reviews - page 3
Testimonials and Reviews For Our Other ProBLEN Products
Original HGH
Testosterone
Estrogen & Progesterone
Libido
Adrenal & DHEA
DNA/RNA