Buying HGH Injections Online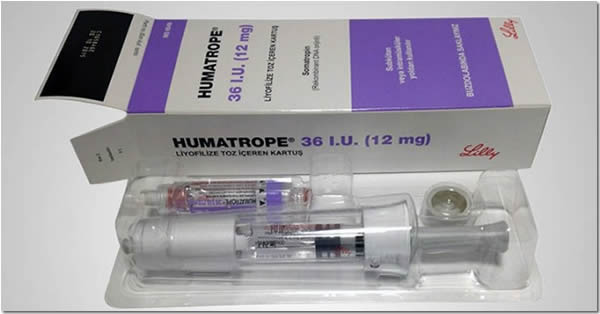 There are sites that claim they can sell you HGH injections (Somatropin) and you either do not need a prescription or they will obtain a prescription for you, without you ever seeing a doctor. Of course their prescription is only good for buying their product.
There are now also web sites based outside the United States that will let you place an online order for what appears to be name brand HGH injections without needing a prescription.
They will let you place the order but after you place the order you have to provide them with a legitimate prescription. If you don't have a prescription then you have just given them that money (their cheapest injection product is over $600 and they don't give refunds).
On their FAQ page they do state that you need a prescription and that there are no refunds but you have to search to find this information. Some people probably place their orders first and then find their policy after it's too late. In my opinion a reputable company would clearly inform the customer that a prescription is required in order for the injections to be shipped at the beginning of the ordering process so those without a prescription would not place an order. To me this seems to be a setup where they can make lots of money without having to ship any products.
Medical Professionals Were Involved
Many times over the past 18 years we have received calls from manufacturers in China and other countries wanting us to buy their injections and sell them through our web site. We refused because it's dangerous to take the injections without being managed by an experienced doctor and it's illegal.
As a registered nurse of many years I consider it a shame if some medical professionals are involved in selling the injections either online or in the office to people who do not need them because they should know of the possible dangers. Also, these types of practices go against the obligations and responsibilities of good medical practice and the oaths we swore when we accepted our licenses.
However, with the past raids on pharmacies and clinics selling human growth hormone injections illegally online it seems that some physicians wrote prescriptions for human growth hormone injections to anyone who could pay the price without ever meeting or examining the patients. The patients were also not instructed on how to properly reconstitute and administer what they purchased. I consider practicing medicine in this fashion as unethical as well as dangerous to the patient.
Article: HGH Injection Prescription Online Drug Ring Arrests
If You Purchase HGH Injections Online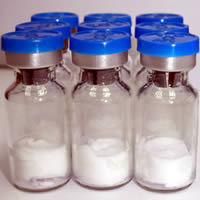 Some buyers have purchased what they are told is human growth hormone injections only to receive vials that contain no label at all! Injecting oneself with a substance from an unlabeled vial is very risky.
Even if the product has a brand name label it still may be fake. You cannot be sure of what is actually in the vial, ampule, or pen device even though it may appear unopened and authentic.
Containers and labels are easily copied and reproduced so just because you receive an unopened container that says Humatrope, Norditropin, Protropin, Jintropin, etc., don't assume you have the real thing.
Also, if the price is much less than the usual price of the legitimate injections purchased at your local pharmacy there is a very good chance the product is not authentic. After all, human growth hormone injections are expensive and online sellers cannot go to Eli Lily, Genentech, etc., and buy them at a deep discount, and they certainly aren't going to sell them for less than they paid for them. Their main goal is to make profit and they would make no profit if they sold real HGH injections at a discounted price.
There are also some products that are passed off as the real thing but the ingredients do not even require a prescription. Some of these products might possibly contain a homeopathic form of HGH as is found in some sublingual sprays however homeopathic human growth hormone does not require injection but can be taken successfully under the tongue.
One should use their good common sense when considering purchasing the injections online. If your doctor tells you that you need to take HGH injections he should write you a prescription that you can fill at your local pharmacy or you should be able to buy them at your doctor's office.

Other Articles About HGH Injections
If You Wish to Take HGH Injections
HGH Injections vs Homeopathic HGH
Are Injections the Only Effective HGH Therapy?