HGH Plus IGF-1 & IGF-2 Ratings - Page 3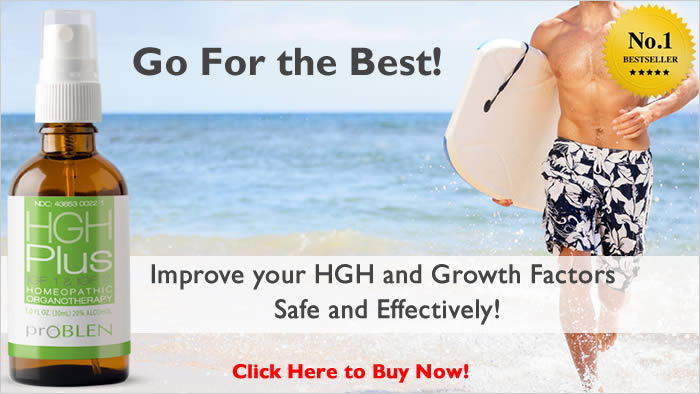 ---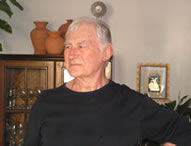 ProBLEN was one of many products I found on the web. I had been searching for something to assist in my remaining active and healthy in my latter years.
I read the many advertisements by manufacturers for growth hormone products; but I finally decided upon ProBLEN because you gave me a full and satisfactory account of your product.
This convinced me of your integrity. I placed my first order in 2002.
I am now 80 years old. My wife is 55. Obviously the age discrepancy was one of my reasons for searching for assistance. Being a husband meant maintaining my sexual interest and sexual activity. ProBLEN has not let me down in this regard I am delighted to say.
I go to the gym 3 times a week. I paint in oils, travel lots and in the summer my wife and I go to Nanjing in China to begin a new chapter in our 'living in different countries. So far these include, New Zealand, Malaysia and Singapore, and Turkey for 7 years.
Apart from the sexual assistance that I believe your product has provided, at 80 I am vital vibrant and enjoying life to the full. It is a pleasure for me to suggest your product to all those who wish to maintain a full and vigorous life.
Lawrence White
---
I take Propecia due to hair loss, and since I started using HGH Plus IGF-1 the small tuft of hair I have growing in my frontal scalp area has started to turn dark instead of the usual gray, I love this product!!! Thanks!
Patrick Cross
---
Lisa, I spoke to you on the telephone. I was interested in the HGH Plus IGF-1. I thought that you might be interested in some of the results I have been experiencing in the last few days.
I looked in the mirror yesterday and noticed that my hair was turning back to its original color (black) from very white. I am 54 years old. It's as though it happened all at once, but I know that it had to be gradual.
My blood pressure is 137/83, down from 163/106 (highest) without meds. It has been in that range for the 3 days that I have been monitoring. I have had bronchitis and had not taken my Tenormin since Saturday. I was afraid to check my BP and was floored. No supplements or weight loss had budged it a bit. I had thought I would have to be on BP medication for the rest of my life.
Granted, these are short term results, but I expect things to get better from here. I had been taking another formula for the past 6 months and had not noticed any difference whatsoever. Congratulations on a superior product!
Ruth Siegel
---
My friends ordered from you about two months ago. I saw them the other day so I asked them whatever happened with the growth hormone spray they ordered. Lorraine said "Eddie, that stuff is unbelievable. It has changed our lives. We are like kids, we are doing things we haven't done in years!" After hearing their enthusiasm, I knew I had to try it.
Edward Ware
---
Lisa, here's another update on my progress. Three days ago the Tanita weighed me at 193.6 lbs and 20.4% body fat. Right around the time I made changes to my diet and workout routine a few months ago the readings were 208 lbs and 26.5% fat.
When you crunch the numbers you get a fat loss of 15 1/2 lbs and a lean body mass gain of 1 pound. Now, I realize here is a margin of error in these numbers, but even so, it strongly appears that my weight loss has been entirely in fat.
Experts will tell you that this is nearly impossible without the aid of steroids for the following reason: To lose fat you must burn more calories than you ingest. To gain muscle you must ingest more calories than you burn. One or the other must be the case. Normally, fat loss is accompanied by muscle loss and vice versa. Therefore, I expected to lose a few pounds of lean body mass along with the fat.
While it is possible to gain lean body mass and lose fat simultaneously when one first begins an exercise regimen after being a couch potato this is not the case with me. I've been strength training for almost 2 years straight now so I have to give your products some credit for my results.
No progress in hair color yet, still quite gray. I am getting some positive comments, and I think I'm looking better; I know I'm in much better shape. Hopefully, though, I'll make some progress on this front.
Rico De Felice - also takes Testosterone, DNA/RNA, Multi Plus, Sleep Aid
---
Positive results from first order of 3 bottles. I am continuing to use the product and look forward to next 3 months results of getting stronger, younger, and more energetic.
Robert Crowe
---
I am using both the Testosterone and HGH Plus product AND I FEEL GREAT.
Vincent J. - also takes Testosterone
---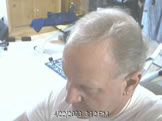 Just want to let you know HGH IGF-1 is working great. I also do my exercise every day and the improvements I am seeing are beyond my believes. The amount of hair is increasing and changing back to light blond, my hair is getting thicker, haven't seen that in years. Concerning muscle, can't believe that either, I did send pics to friends in Germany who have last seen me first week of January they say its unbelievable. Thanks for your support.
W. Nick Schwic
Nick's HGH Plus progress report
---
The results I've seen in approximately one month on the HGH w/ IGF-1 and IGF-2 product has been amazing. I am 44 and have worked out and lifted weights for three years. I was unable to make much impact on body fat percentage. One month after starting on the product the unwanted fat deposits have virtually disappeared and I have dropped a full size. My husband has also lost a full size without any significant effort. The other benefits I've seen are a remarkable change in my skin. My skin is tighter, firmer and smoother, noticeably so. I have a lot more energy and my mind is clearer as well.
My husband and I now feel like we're in our twenties instead of forty-something. Our friends keep borrowing the bottles to check it out for themselves.
I am not easily impressed, but I have to say that your product is outstanding.
Karen Honeycut
---
I just completed my 3rd month on HGH w/ IGF-1 & 2. I've lost 23 pounds, only have 82 to go (6'4 305 down to 282). This with no change in my diet or routine. It has been pretty steady, about 2 pounds per week.
My beard has turned from a dark salt and pepper to veeeeery light salt and pepper and is forming very distinct color patterns. Attractive women have begun to stare and follow me around whatever store I happen to be in, until I meet up with my wife. This sometimes even with their men in tow. I have ordered my next 3 month supply on autoship.
Gary Boyd
---
I have been using your product for 2.5 days and I love it. I am already experiencing positive results. Did you send the other 2 bottles? I did originally want the HGH + IGF-1 special.
James T. Sullivan
---
Ok Lisa, good advice as I ventured off to try other HGH products. I had tried an amino acid block buster type of drink when I first started looking into HGH products two years ago. I have to admit that Promino Plus by iHerb helped me a lot and it was noticeable. But I wanted better results and studied the market and tried your HGH spray. As you told me as I went off to try another product, if my wife and I noticed that some of the benefits were tapering off, then your spray was helping us more than we knew. And true it was, and not only has those benefits tapered off over the last two months, but AgeLess Growth, that touted themselves as such a leader in the market, has not helped hardly at all, and the benefits of your spray are continuing to wear off so I am ordering from you again.
While your product certainly has helped me and I know I want those benefits back, I don't think it has helped me nearly as much as it has my wife. She has high cholesterol and high fat content in her blood and was taking prescription drugs to regulate them. A couple of months after we had been on your product she had a blood test and the Dr's office said those things were too low, so to go off the prescriptions. She was happy and we suspected that the HGH might have contributed to that, but wasn't sure. Then later she had another check up to see how she was doing (at that time we had been off your product for several weeks), and her readings were high again.
So she is very anxious to try your spray again. We realize that the change in readings could possibly have been something else so as we try your product again she will take another test in a couple of months... and if at that time they are lower again we will know that your product is probably the reason.
For now we are anxious to get back to your product and thought you deserved this update....
Jon and Barbara McReynolds
---
I have used the HGH IGF-1 for one week. I sleep better with some awesome dreams. My eyesight is sharper. I have put away my glasses.
Mr. Charles P. Hebard
---
I am ordering another special for myself and one for a friend. My friends borrowed my other two bottles. I had originally ordered a product from some other company which I never received.
After countless phone calls trying to speak to someone about where my order is, and after writing the Better Business Bureau with no results, I decided to go ahead an place an order with HGH-Pro, since I really wanted to try human growth hormone.
I received my order promptly. The other product finally arrived after 3 months. I gave it to my friend to take since I was already taking the ProBLEN HGH Plus IGF-1 & 2 with great results. She never saw any changes while taking the other product. As for me, my friends are astounded, including my nurse friends.
My friend who didn't receive any noticeable benefits from the other product borrowed one of my bottles. She is also getting great benefits from HGH Plus 1 & 2, even though she felt nothing with the other one.
Mary Burmeister
---
Just a quick note to let you know of a few more good changes. A couple of days ago, my wife CarolAnn noticed that my eyelashes are thicker and longer. Ha ha. I never even thought of looking for that to happen. I am 43 and before I started your human growth hormone w/ IGF-1.
I did notice they were very thin and even nonexistent on some parts of the eyelid. She was very surprised and so was I, even though it wasn't one of my priorities. I think that would be more important to a female than a male, but nevertheless, good news.
I had very noticeable white stretch marks on my inner upper thighs before starting your product, and they are almost healed now. And the skin above my eyes used to be puffy and droop down to my eye, and now that is starting to go back to what it was in my 20's. I can see it starting to recede.
Also, I work out everyday, and am starting to build some muscle. I can feel it in my arms and can't wait to start working out at the health club in the fall. To sum it up, I feel great! I know I have a long way to go to get where I want to be, but at least now, thanks to your product, I WILL get there :-) Thanks again.
Greg Burrows
---
Your growth hormone products have worked excellent. Libido is much better and still improving, energy levels and memory have improved, generally all area's are showing signs of improvment, your product has helped in all ways specified. I was finishing my second bottle and the spray would not reach the little left at the bottom so I had to pour it into my mouth from the bottle. I poured a bit too much and I got about 1 hour sleep last night, I haven't felt so alive in years.
For the next order i'm going to purchase the Testosterone also. My levels seem to be great and i'll make sure everything's 100% with Testosterone. Thank you again for this excellent HGH Plus IGF-1 product.
Darren Jarvis
---
I and my wife have been using HGH + for over a year. I have to believe that it has been good for us both. I am 51 and have no gray or white hair and still have a lot of things (physically) going for me as well as my wife.
Runners and health nuts to some degree. In my recent order I also ordered the testosterone supplement. I have searched the website and couldn't find the info as you have for the HGH.
Would you please direct me to the information or send it via email? My wife has reservations about me taking it and I want to be ready to explain. Thank you so much for your time and interest.
Loy Miller and Wife
---
I've been taking human growth hormone for about six months with great benefits already, but after reading your clinical studies I am changing to your spray. I'll be using your product from now on.
Jim McCorkle
---
Thank you again!! I hope I can help as many people as you have, it would be so satisfying to know I have had the kind of impact in other's lives as you have had in mine! Marilyn.
Marilyn Ward
---
I know very well the good results of using HGH and IGF1.  They are life giving products.  I continue to see improvements in my skin condition of not being dry and having a rosy healthful color.  My energy level continues to improve even for this 65 year young guy.
Wade Simpson
---
Hello, I would like to place a further order for the HGH Plus product. I am very happy that the disease Osteoporosis, due to the broken leg, has reversed and healing has taken place in the bone which refused to unite.. a wonderful product!
Pauline Knong
---
I'm sorry it has taken so long to respond to your query regarding the delivery of my recent order, which was of course extremely quick and efficient. I find it hard to believe that similar sized orders from others can take six or eight weeks to be delivered within this country.
My scepticism is based on my overwhelming desire for your product to be working within me. I am becoming more and more convinced that it is indeed working.
I am better now than i have been for about 10 years. I am delighted. It has not all gone yet but it is getting there, I hope. I am just afraid that it will come back.
I really want it to be your product because it means that I can continue to use it and buy it. If it is not your product then there is no question that it will come back.
I keep reminding myself of how great I am now compared to even a month or so ago. I run upstairs again now for instance which is something I havent been able to do for years without a great deal of pain and resulting tiredness in my legs.
It has behaved exactly as you said, periods of improvement followed by periods of relapse. The relapses have become less obvious now and the improvement more constant.
I'm hoping that when my back and leg problems have improved my skin and aging condition will be improved too, but maybe that is asking too much. Will it give more solidness to muscles? Will it give more elasticity to skin.
If this is as good as it gets I am very very grateful that you are offering your product because it has already [it appears] made such a huge difference to my life. Thank you thank you thank you.
My intake is just before sleep and immediately I wake. I tend not to take the midday dose. Do you think i should? Thank you Lisa very much for your help.
John Turner
---
Yes, use my testimonial, please go right ahead. People are missing a wonderful product and are buying products that are not so effective or that tells you to almost starve yourself to death, don't do this, don't drink that etc... when with your product you can still eat and drink your favorite food. Even my baby has not been sick (including myself) for a long time now.
This product once again is amazing and especially my hair, it is a "WISH" come true. Thank you for having all the time to really tell me all about human growth hormone and if you can recall, I was at first a hard nut to crack. But you were patient and kept explaining slowly and I am so glad I tried it and I am so happy. I hope I can convince my husband to try it out soon. But he has seen the results and I am pretty sure, it will happen soon.
Anyway, Zara is really great. She is now 19 months old and she has the strength of 3 years old. She is reading books, learning words fast and very, very active, keeps us on our toes.
I just know that the HGH + IGF1 has something to do with her amazing intelligence, as I am still breast feeding her.
Lisa, "EVERYTHING" you have said it can do is VERY TRUE, that is why I will use it forever, and why not enjoy my ability and extra goodness and young features human growth hormone helps me get?
Thank you, especially for my hair. It is so thick, black, beautiful and growing like crazy.
Liz Goodman
---
My personal trainer says I should take the HGH Plus IGF-1 seriously because I am much stronger since I started taking it. I am getting many more complements on how well my face and skin look.
Deborah Dipino
---
This product has greatly benefited my concentration and ability to multi-task and especially my quality of sleep. My workouts have been great and my energy levels are much more consistent.
However, no product is a simple cure-all for everything that ails you and a healthy life style of eating well and getting appropriate rest is of great benefit as well.
I will continue to be a user of HGH Plus IGF-1 & IGF-2 for a long time.
Doug Fitzpatrick
---
Blank HGH Progress Forms to print and use.
Click for HGH Plus IGF-1 & IGF-2 Testimonials - page 1
Click for HGH Plus IGF-1 & IGF-2 Reviews - page 2
Testimonials and Reviews For Our Other ProBLEN Products
Original HGH
Testosterone
Estrogen & Progesterone
Libido
Adrenal & DHEA
DNA/RNA